Marc Maron, Alice Cooper and Hollywoodland

Ok so here it goes.  I first must apologize because I am going to write from the fingers. Sometimes the brain moves faster the digits do.  So please accept my apologies.
Sitting here listening to Marc Maron interviewing Alice Cooper .  Alice is starting from the beginning.  The day he met Shep Gordon, Supermench! They are living at the Landmark Hotel off of Franklin. Jim Morrison, Janis Joplin and Jimi Hendrix were sitting in a smoke filled room when Cooper walked in with Shep Gordon ( his newly ordained manager) and the rest was history.  I grew up with these stories!
From the early days on the North Shore in Mass, these stories always enticed me.  Reading the books about old Hollywoodland,   The Three Stooges and The Little Rascals.    I always loved looking at th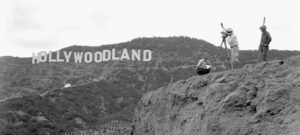 e haze of the Hollywood Hills.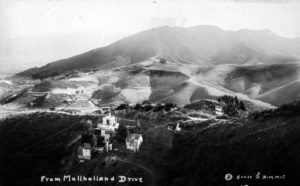 Ok,  hold on,  now Alice is talking about Syd Barrett and Peter Green.  As a guitar player I am embarrassed that I've only discovered Peter Green this year.   I've heard about him but I never listened. His story is incredible,  Man of the World,  check it out.
Back to the past!  My dad(biological) owned a nightclub called the "Raven".  He used to have the top acts at that time.  Tiny Tim,  David Brenner, as well as assorted strippers, hypnotists and bands.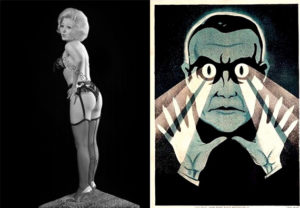 He grew up from a tough neighborhood in Somerville, Mass, called Winter Hill, his friends, I was told would frequent the club.  I know it was during this time the stage lights caught my attention. From then on I was hooked.  As I mentioned above,  I read everything!  I started devouring television shows as well.   Loved them all.   Night Gallery, Love American Style, Barney Miller, SWAT, Starsky and Hutch and the Six Million Dollar Man!   This was the  beginning!!!!
Ooops,  be back later,  Kid has soccer!!!!!